In 2016, Solange released her critically acclaimed album, "A Seat at the Table."
The album spoke to the Black experience and some of how the community navigates culture. One of the songs from this album that fully embraces the concept of the challenges, range, and beauty of the Black experience is "F.U.B.U." In it, she opens by declaring, "…Made this song to make it all y'all's turn. For us, this sh-t is for us."
In just a few short months, the Solange-inspired calling card will have undeniable evidence as members of the tech and business communities gather in Austin, TX, for AfroTech Conference. On Nov. 13-17, 2022, conference attendees will participate in panel discussions and keynote addresses, network with industry experts, and engage in various entertainment experiences guaranteed to keep the vibes high.
While the conference is open to everyone, there is no doubt that AfroTech is a F.U.B.U (for us, by us) situation.
So, check out these tips to help maximize your experience at the largest Black tech conference of the year.
—
Click here to learn more about AfroTech Conference.
Don't Wait To Book Your Flight And Ensure All Lodging And Logistics Are In Place
With the rise in inflation, prices regarding everything are up and stuck. And that includes airline tickets. Be sure to book your flight on your preferred airline as soon as possible (Pro tip: saving money on the flight leaves extra coins for the turn-up once the sessions end for the day).
Also, be sure to book your hotel and other trip essentials.
We've partnered with several hotels to offer a housing block with discounted nightly rates for AfroTech Conference 2022 attendees. Reservations are available on a first-come, first-served basis, and discounted rates are not guaranteed. So, check them out here.
Update Your Linkedin Profile
The AfroTech team can't guarantee any job offers or opportunities. Still, it can be confirmed that there will be many chances to meet with organizational reps. These meetings and networking opportunities could be the next level up in your career. Having an updated resume and LinkedIn profile gives you an edge during these moments.
Be Fashionably Chic, Yet Intentionally Comfortable
Life isn't about all the vanity of fashion, but what you wear does give some insight into who you are. Pack clothes that prepare you for all the vibes (professional and social), but make sure you're comfortable. The days can be long, fam.
Review The Conference Schedule Ahead Of Time
Maximizing conferences is all about preparation. Know what sessions you want to attend so you can take advantage of each day, according to your goals. With speakers like Pastor Touré Roberts, Ryan Wilson, and Stephanie Smellie, the knowledge profile is high. Therefore, use your time wisely and get the most out of the entire experience.
Be Prepared To Build Community
One of the greatest assets of the AfroTech Conference is the ability to bring so many like-minded Black people together under one roof. There are several personality types across the spectrum of sociability. Still, it's worth the personal preparation to make sure you connect with people that can help you advance your career or become a new member of your ever-evolving crew.
Disconnect From Your Phone For A Second
Yes, smartphones are the way of the world. However, conferences like AfroTech require time and attention. You've likely taken off of work. Those work emails will be there once you return. And while you want to document your AfroTech experience, don't be so caught up in posting that you forget to live in the moment.
Bonus
Austin, TX is a beautiful city. There is an array of Black-owned businesses for your patronage and no shortage of enjoyable options in the Southwestern city. Get out and explore and make the most of Austin while you're there.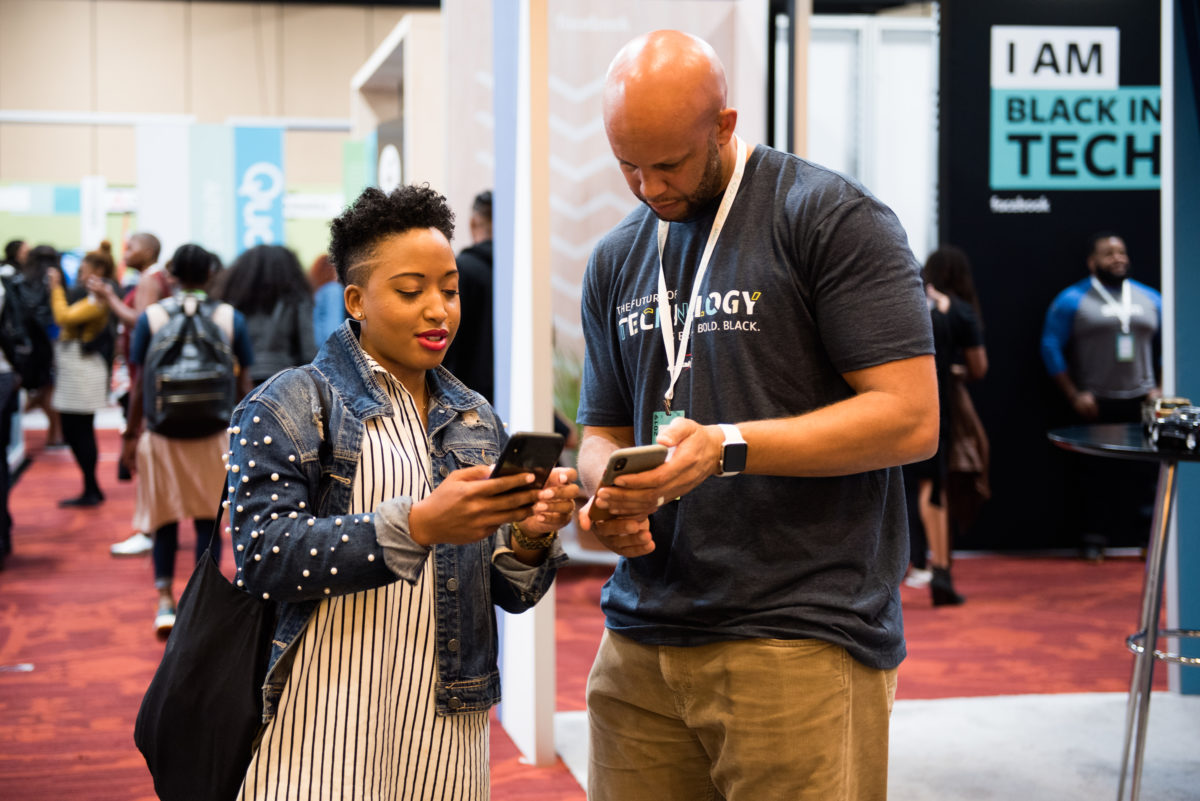 From the top-tier speakers to the happy hours you will never forget, there won't be a shortage of moments that will make this year's conference one for the record books. With several ticket options, there is guaranteed to be something in place for you. Pack your bags, and let's go because AfroTech is a must.
And, don't forget what Solange said — "This sh-t is for us."